How to become an Exhibitor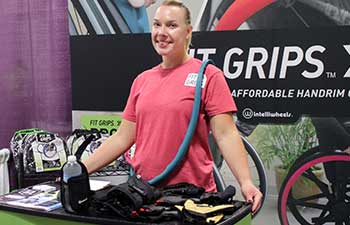 The DISABILITY Resource Expo relies on the involvement of numerous exhibitors, to continue its impact as a comprehensive, area-wide resource and informational event. Our planning committee is always interested in connecting with additional resources that will be helpful to people living in Champaign County/East Central Illinois. The criteria are as follows:
All exhibitors must include East Central Illinois in their service area.
All exhibitors must provide services, products, resources or technology designed for individuals with disabilities.
All exhibitors must be willing/able to staff their informational booth from 11:00am-4:00pm on event day (Note: 8:15-10:45am set-up.)
All exhibitors must submit registration materials and booth fees prior to the registration deadline.
To discuss the possibility of becoming an exhibitor, please contact event coordinators Allison Boot ([email protected]) or Dylan Boot ([email protected]). Please note that the exhibitor registration deadline is generally about 6 weeks prior to the event date.